To be invited as a guest user / external user, the person must have an existing email account, and their email address must end in a domain name that is not in your Azure AD.
1. In Azure AD go to Users and click New user > Invite external user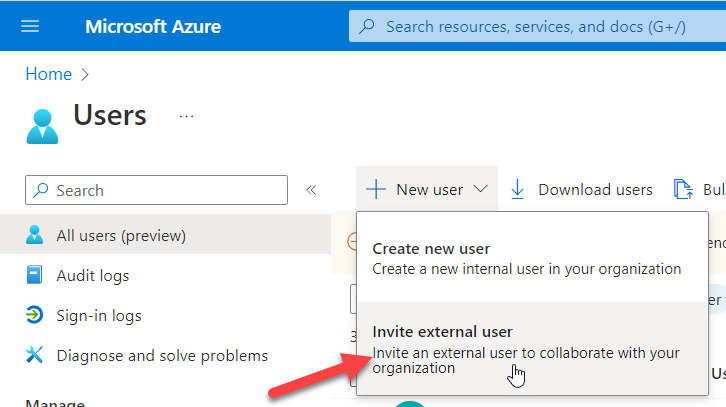 2. Enter the Identity information for the user and select one or more SimplerQMS groups: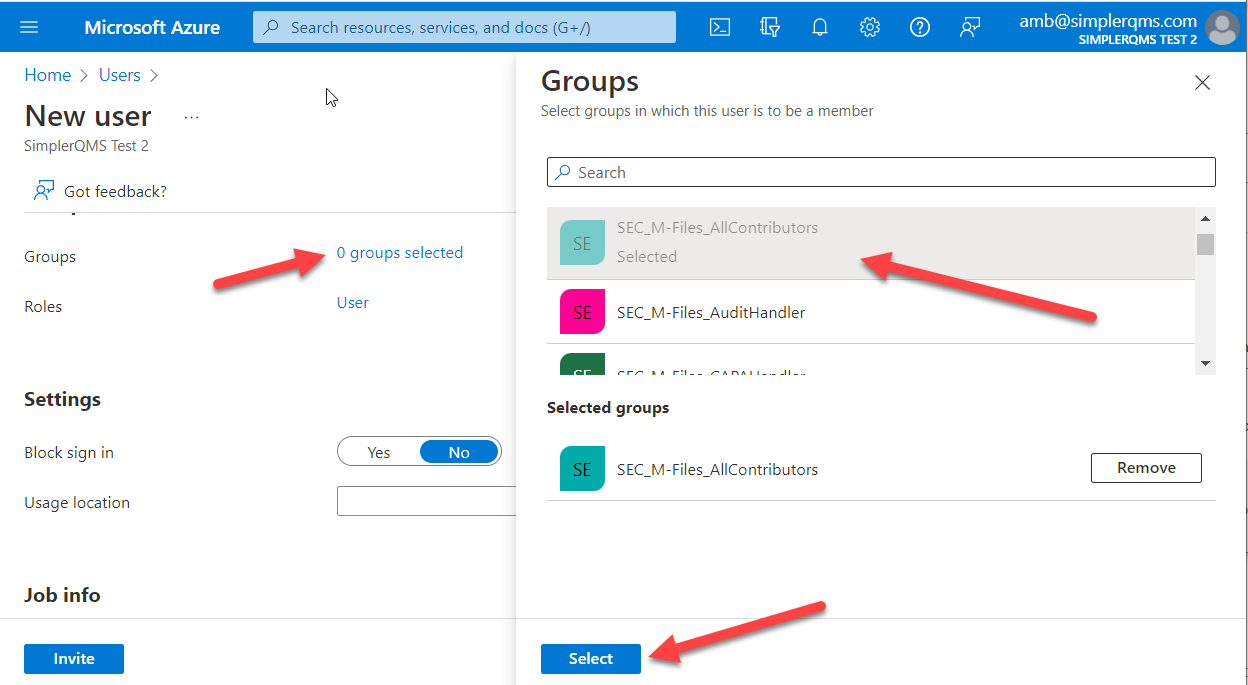 Azure AD will send the guest user an email with a link that the user must click in order to begin collaborating.
The user is now able to login to SimplerQMS through the Desktop Application or the Web Application. See the articles, Installing SimplerQMS M-Files on Windows and Adding Vaults and Getting Started with SimplerQMS M-Files in Chrome Web Browser.